Practice
Submitted by: Physio Accountant - 13-Oct-2016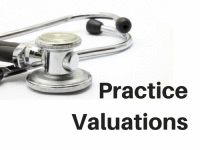 Buying into an allied health practice is a huge investment for your future with considerable personal risk for yourself. Given the size of the investment and risk a business valuation is highly recommended for many reasons, including these I have listed below:
...
read more
Submitted by: Physio Accountant - 14-Oct-2015
Health Business Advisory Group Blockbuster Information Session
Transform Your Practice
Physio Accountant is always happy to support the information sessions and courses offered by the Health Business Advisory Group. This particular Education Session is no exception and we recommend it to you. We have no doubt that the information you will receive will be of great value to the future growth of your business......


...
read more