Land Tax
Submitted by: Physio Accountant - 31-Jul-2017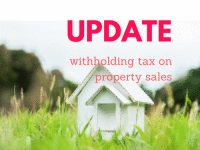 Last year we wrote an article detailing the new withholding tax introduced for properties sold to foreign residents. For any property sold for more than $2 million after 1 July 2016, the purchaser had an obligation to withhold 10% of the sale price.
...
read more
Submitted by: Physio Accountant - 18-May-2017
Deceased estates and Stamp duty - the transfer of property in accordance with the terms of a will or codicil is subject to stamp duty unless an exemption is available and section 42 of the Duties Act in Victoria exempts certain transfers of dutiable property where ...
...
read more
Submitted by: Physio Accountant - 13-Apr-2017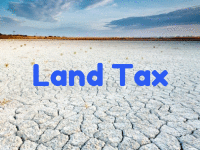 When you buy your first (or even second) investment property, land tax is likely the last thing on your mind. Even less likely if you are buying a new family home and have decided to keep the old one and rent it out. With land tax rates skyrocketing in some states over recent years, this can be a nasty surprise.
...
read more