Death Benefit Nomination
Submitted by: Physio Accountant - 14-Dec-2016
When we think about estate planning we often believe that if we have prepared a will then we have done enough, or at the very least we have done something!
...
read more
Submitted by: Physio Accountant - 22-Dec-2015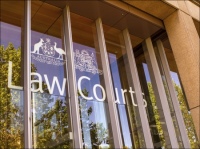 What are the three most valuable assets you own?
I'm guessing your house is at the top of the list. After that you might have your car, a caravan or boat, or even an investment property. But chances are you've forgotten an asset that's more valuable than pretty much everything else on the list (other than your house).
...
read more